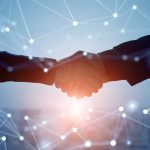 Orion 11J ERP Goes Live: Enhancing Efficiency and Performance
May 11, 2023
In a bid to expand its operations and explore new horizons, Intercare UAE recently undertook a crucial business visit to Intercare Egypt. The primary objective of this visit was to gain valuable insights into Intercare Egypt's products and services while exploring potential avenues for replication in the United Arab Emirates (UAE) and other GCC (Gulf Cooperation Council) markets. This article delves into the significance of this visit and highlights the possibilities it presents for Intercare UAE's future growth.
Intercare UAE's recent visit to Intercare Egypt was not only focused on exploring business opportunities but also included a comprehensive training program for the team. This training program delved into a diverse range of commercial laundry, kitchen, and housekeeping chemicals. The aim was to equip the team with valuable insights, knowledge, and expertise to better serve customers and meet their specific needs. This article highlights the significance of the training program and its impact on enhancing customer satisfaction and business excellence.
Intercare UAE's comprehensive training program in commercial laundry, kitchen, and housekeeping chemicals has significantly enriched the team's knowledge, expertise, and understanding of customer needs. This training equips Intercare UAE to deliver exceptional solutions, customized services, and expert advice to customers in the UAE and GCC markets. By continuously investing in training and development, Intercare UAE reinforces its commitment to excellence, ensuring that it remains at the forefront of the industry and exceeds customer expectations.